Thermal Imaging
Heating House utilise the latest thermal imaging technology to quickly and unobtrusively establish the operational efficieny of your existing radiators. We can conduct a full survey with the minimum of fuss which will give you a clear understanding of any potenial thermal inefficiencies that may be affecting the performace of you current heating system.
We are based near Colchester, Essex - Give us a call on 07939 131106 07939 131106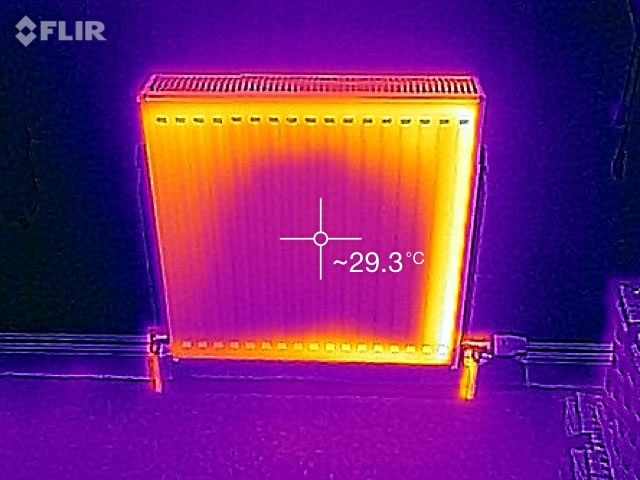 The image above shows an inefficient radiator where the dark areas are colder than the lighter areas which are hotter and this is commonly caused by a build up of sludge over the years of operation. The image below shows the same radiator after the central heating system has had the benefit of a
power flush
.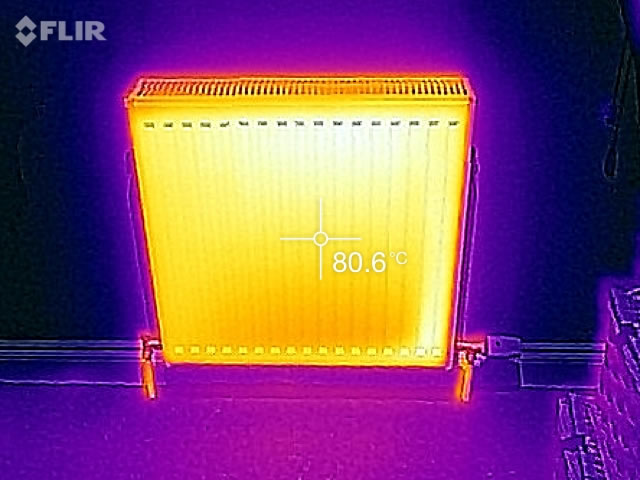 have been established over 30 years, are based near Colchester and the areas we cover are Braintree, Sudbury, Bures, Halstead, Colchester and the surrounding area.
If you think you may benefit from a thermal imaging survery or have any questions please contact us on
07939 131106
07939 131106